DIY Audio Projects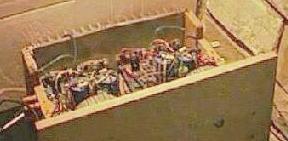 Past and present projects by group members include:
40w Class A all-triode power amp, as seen in Glass Audio.
Single-ended triode power amp using pre-war 300B valve.
Class A MOSFET power amp.
An air-bearing turntable.
DIY high-purity silver interconnect and speaker cables.
Several DIY DAC designs with special emphasis on low-jitter and low PSU interaction.
High purity master clock oscillator for CD.
Circuit optimisation with Spice simulation.
Minimalist valve output stages for DACs.
A computerised preamp: in-room frequency and phase compensation plus active crossovers running on a PC.
Some of these projects can be seen on our Systems pages.